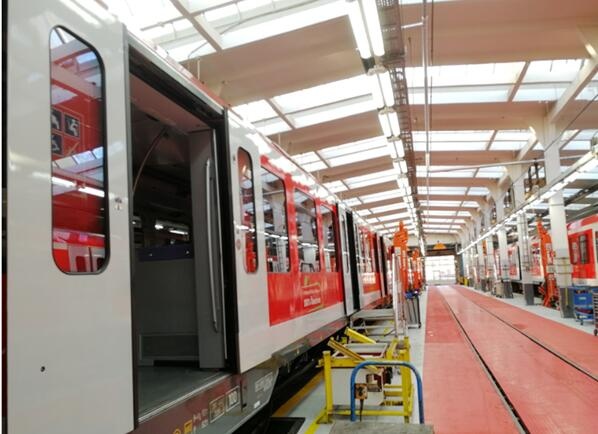 Date: Nov. 13th, 2019
On October 31st, 2019, Overseas Business Department of Kangni organized the first train loading for DB Hamburg Door Leaf Project in German Hamburg Depot. DB expressed satisfaction with the effect of door leaf mounting.
DB Hamburg Door Leaf Project is not only the first cooperation project of Kangni with DB, but also the first project of Kangni in German market.
Step by step, from DB sample door surveying and mapping, modeling to drawing output, from the learning of DB standards to the passing of DB bonding audit, from trial installation of sample door to successful loading of the first train, with concerted efforts of other relevant departments of Kangni, Kangni Overseas Business Department has finally achieved periodical success of this project. The successful loading of first train for DB Hamburg Door Project not just represents a monument of Kangni, but also makes an important step to obtain subsequent orders from DB and to continue its expansion in German market.