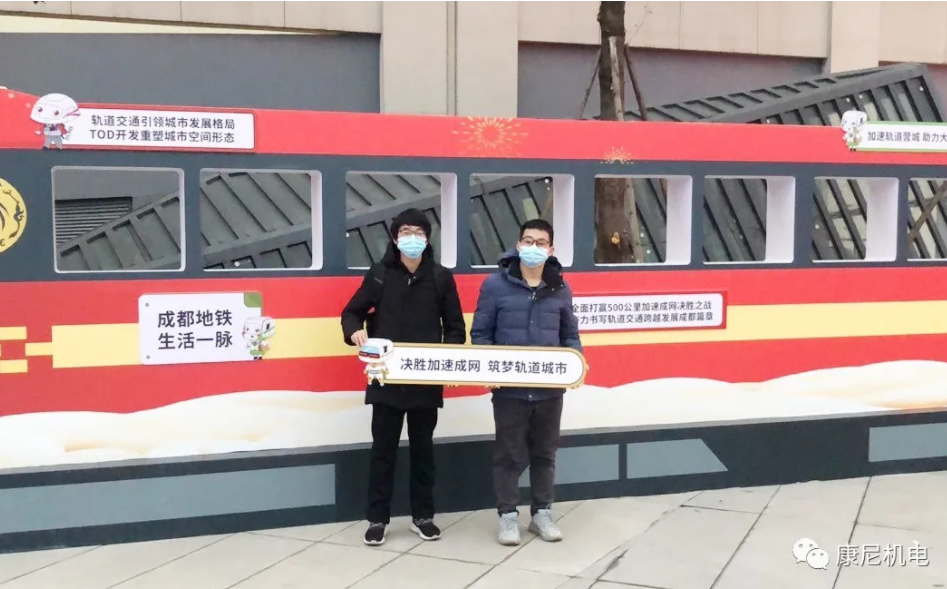 Date: December 18th, 2020
On December 18, 2020, Fan Ruiping, member of the Standing Committee of the Communist Party of China Sichuan Provincial Committee and Chengdu Municipal Party Secretary, attended the opening ceremony of Chengdu Metro Line 5 and announced the initial operation of 5 lines, namely, Chengdu Line 6 phase I, phase II and phase III, Chengdu Line 8 phase I, and Chengdu line 9 phase I, Chengdu Line 17 Phase I, Chengdu Line 18 (Sancha Station (not included) to Tianfu Airport North Station).
So far, Chengdu Metro has opened a total of 13 lines; and the metro network mileage has officially exceeded 500 kilometers and reached 558 kilometers. Chengdu network scale has jumped to the "fourth largest city" in the country, and officially entered a new era of large-line network operation!
In order to ensure the unloaded and stable operation of five new lines, Kangni has carefully formulated and implemented operational guarantee plans in terms of staffing, system construction, spare parts supply, emergency treatment, and technical support.
In the early stage of operation, door system adjustment training and skill evaluation for after-sales personnel and customers have been carried out, and maintenance quality and operation level of after-sales personnel have been improved. At the same time, the after-sales team carried out special inspections such as precise door adjustments, software updates, and door system functional status for 8640 sets doors for Chengdu Line 6, 2752 sets doors for Chengdu Line 8, 2000 sets doors for Chengdu Line 9, 1280 sets doors for Chengdu Line 17, and 1664 sets doors for Chengdu Line 18 to make the doors reach a better operating condition.
Next, Kangni will continue to track the operation of doors for 5 new lines. A fixed-position and fixed-point service mode will be applied for each line. After-sales personnel are on duty 24 hours a day to cooperate with end user for daily maintenance, deal with the main track failures and warehouse inspection faults during commissioning, ensure the normal operation of various lines, improve customer satisfaction, and enhance a good corporate image.