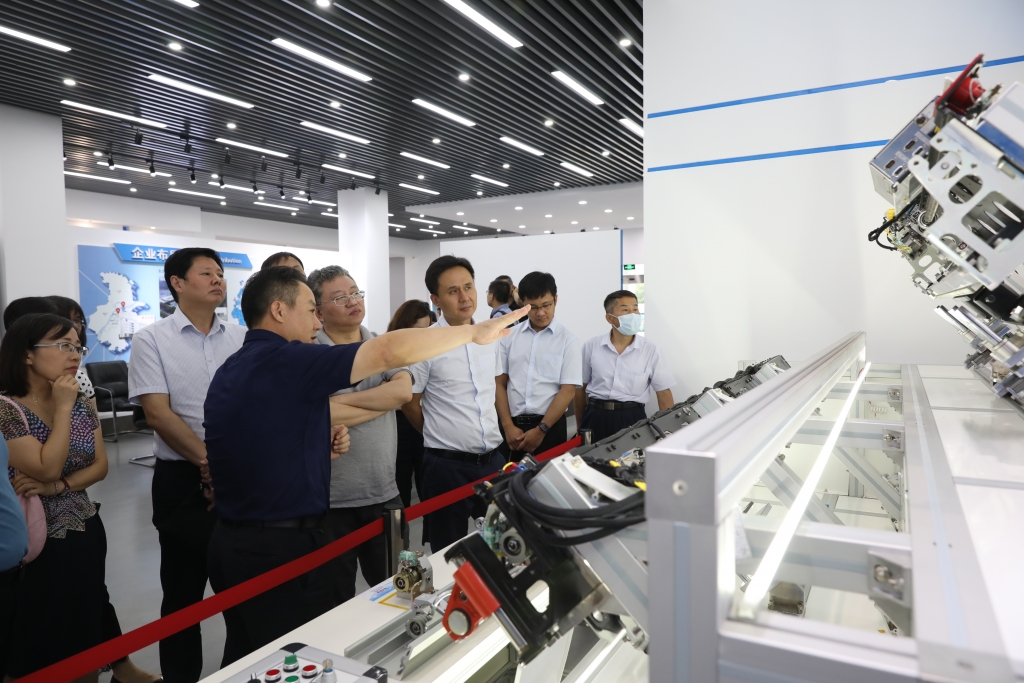 Date: Aug. 20th, 2020
On the afternoon of August 20th, Shu Zhaohui, inspector of Department of Policies and Regulations of Ministry of Industry and Information Technology (MIIT), and his party visited Kangni, conducting a special survey on the national manufacturing industry's single champion enterprise, fully affirmed that Kangni insisted on taking the road of special and precise development through intelligent manufacturing transformation and upgrading.
Inspector Shu Zhaohui and his party visited Kangni railway transport general department and listened with interest to a detailed report on Kangni's overall development, railway vehicle door system product market share, technological innovation, and diversified industry development.
Inspector Shu Zhaohui also looked into the construction and promoted application of Kangni intelligent plant, fully affirmed Kangni's pioneered use of internet technology, self-developed remote diagnosis and online monitoring system.
Inspector Shu Zhaohui pointed out that, as a single champion enterprise in the manufacturing industry, Kangni has adhered to technology leadership and continuous innovation, especially the pioneered use of remote diagnosis and online monitoring in railway transport door system, which is significant for the improvement of product reliability, cost reduction in this field, as well as the transformation of manufacturing industry!