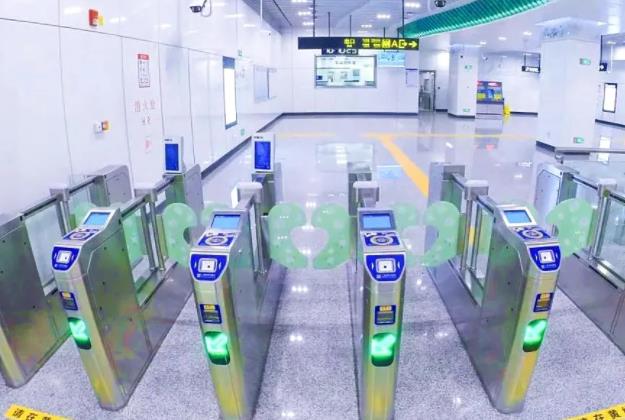 Dec. 16th
On December 16, Nanning Metro Line 5 was officially put into operation. Gate machine products provided by Kangni Electronics Technology Company also made public appearances for the first time as a whole line operation.
Nanning metro line 5 starts from Guokai Avenue and ends at Jinqiao Passenger Station, with a total length about 20.215km. There are 17 stations in total, equipped with 326 sets of gate machines. It is the first complete line equipped with KNE gate machines, marking Kangni Electronics has entered a new chapter in the operation of gate machine modules for a complete line.
After many attempts and explorations, KNE design team finally chose a polycarbonate PC material with low-smoke, halogen-free, flame-retardant properties, and a backside film printing process, which solved issues of de-colorization and scratches. In the process of manufacturing, installation and commissioning, considerate, secure, reliable, professional and meticulous services of KNE design teams have gained trusts of owners.