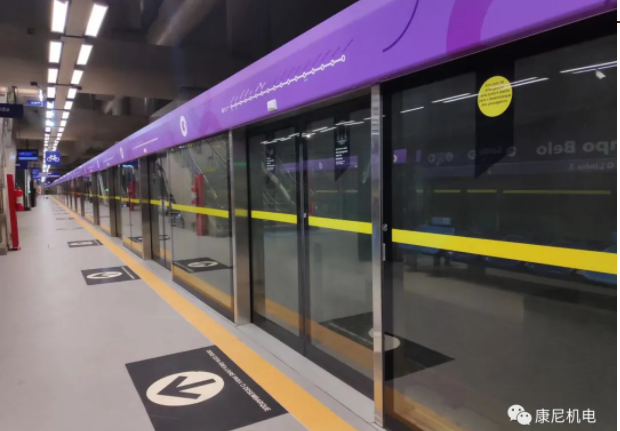 Date: February 22
The first overseas PSD project of Kangni, Sao Paulo Metro Line 5-MOEMA Station officially opened and operated, marking a milestone starting point of Kangni overseas PSD project.
As the first overseas PSD project, São Paulo Metro Line 5 PSD project took only 7 months from contract signing to first delivery, which is much faster than that of domestic project.
In order to ensure its demanding project progress, project members from Platform Screen Door Business Division, Overseas Business Division and KNE, spent sleep and food and devoted themselves, almost all year round.
Compared with previous manufacturers, Kangni products are simpler, more standardized, modular, easier for assembly and maintenance; Kangni team is also more professional and efficient, and Kangni people constantly strives for excellence. Kangni products and performances have won unanimous praises from clients and related experts. On the occasion of operation, Brazil Metro Leaders released news to express gratitude and share joy the first time!
The Sao Paulo Line 5 (Kangni section) was put into operation, firing the first shot for Kangni PSD overseas project.