August 2nd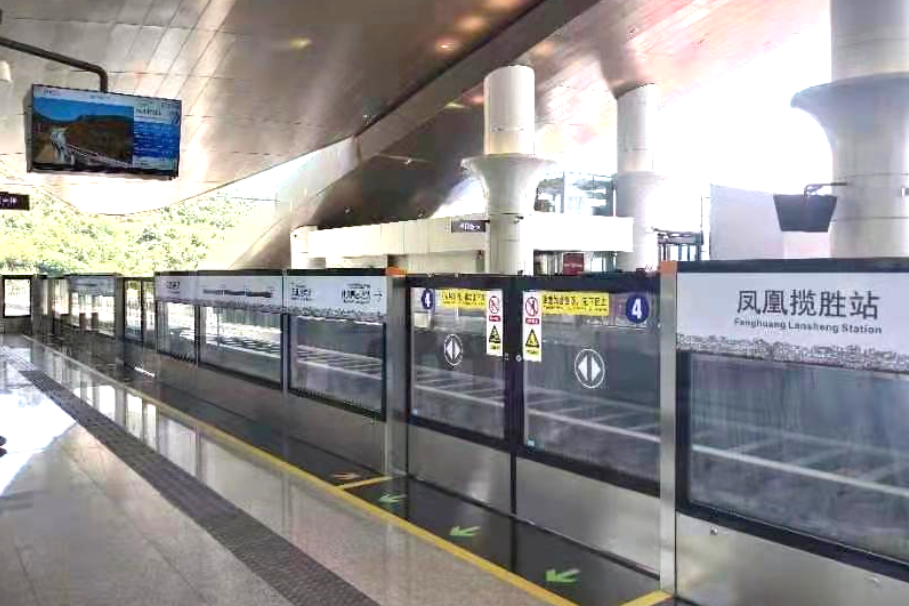 Kangni PSD Assist in Opening of Fenghuang Maglev Line.
Fenghuang Maglev Sightseeing Line is located in Fenghuang County, Xiangxi Tujia and Miao Autonomous Prefecture, Hunan Province. This project applies a new type of maglev transportation vehicle, which boasts advantages of low noise, low energy consumption and zero pollution. The north-south maglev line starts at Fenghuang Ancient City Station of Zhangjiajie-Jishou-Huaihua High-speed Railway, and realizes seamless transfer with high-speed railway station. The total length of this maglev line is 9.12km, with a design speed of 100 kilometers per hour, which strengthens connected effect among various scenic spots in Fenghuang Ancient Town.
Fenghuang Maglev Platform Screen Door System applies advanced, reliable new technology, and at the same time follows principles of modular design and redundant design. The product boasts advanced performance, simple structure, convenient maintenance, stable quality and aesthetic appearance, its hardware and software of PSD system fully considers the reliability, maintainability and scalability, and possesses fault diagnosis and online modification functions.
In the process of project implementation, strict handover and inspection of each process are ensured, acceptance works at all levels from batch inspection, sub-items inspection, sub-divisions inspection to unit projects inspection are well implemented, and quality projects with refined management are established. Through above efforts, Kangni PSD project quality has won unanimous affirmation of owner, general contractor, and supervision unit.
Kangni assists in the innovation of Fenghuang Ancient Town! With the establishment of each quality project, Kangni PSD industry development is also down-to-earth, and accumulates steadily!