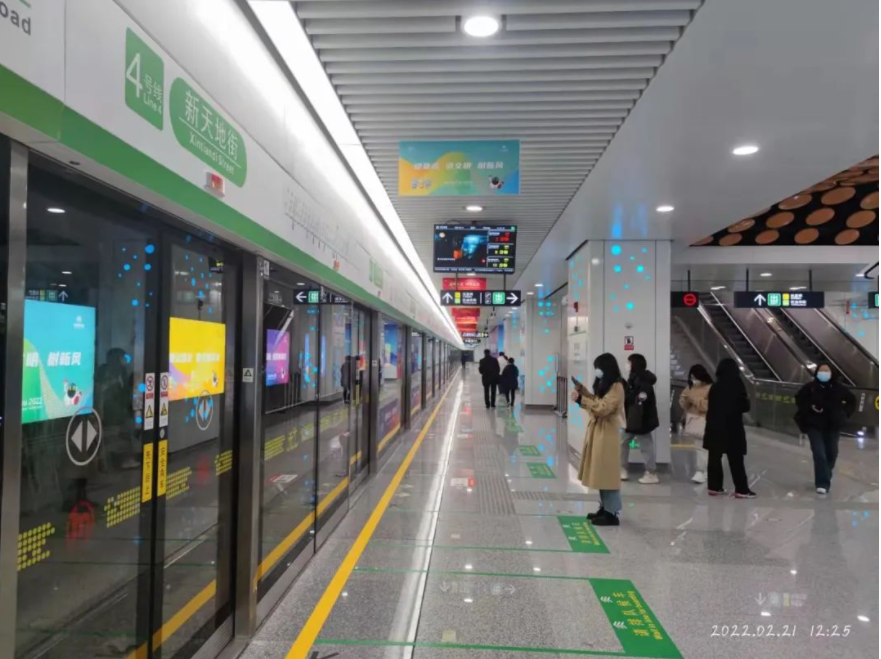 Feb. 22nd, 2022
At 11:00 a.m. on February 21, 2022, phase II of Hangzhou Metro Line 4 and phase I of Hangzhou Metro Line 10, which were undertaken by Kangni, were officially opened. These two lines will contribute to the 19th Asian Games held in Hangzhou.
These two lines apply innovated end door locking type at the station to ensure safety at rail line area. At the same time, rigid connection is applied at the connection between platform screen door and civil engineering cantilever beam, which ensures the overall sealing performance of platform door and effectively reduces fire hazard, and therefore has been unanimously praised by expert group during project acceptance.
The project team identified key risk items in advance, controlled on-site situation in real time, adjusted supply rhythm, and combined with implementation experiences of Hangzhou Line 6 and Hangzhou-Fuzhou Line projects which have been opened, the overall risk control, overcame difficulties, and successfully completed each milestone. The delivery has passed unit project acceptance and expert acceptance, and system functions and operation status can meet customers, which have won praises from customers!