Sept. 23rd, 2022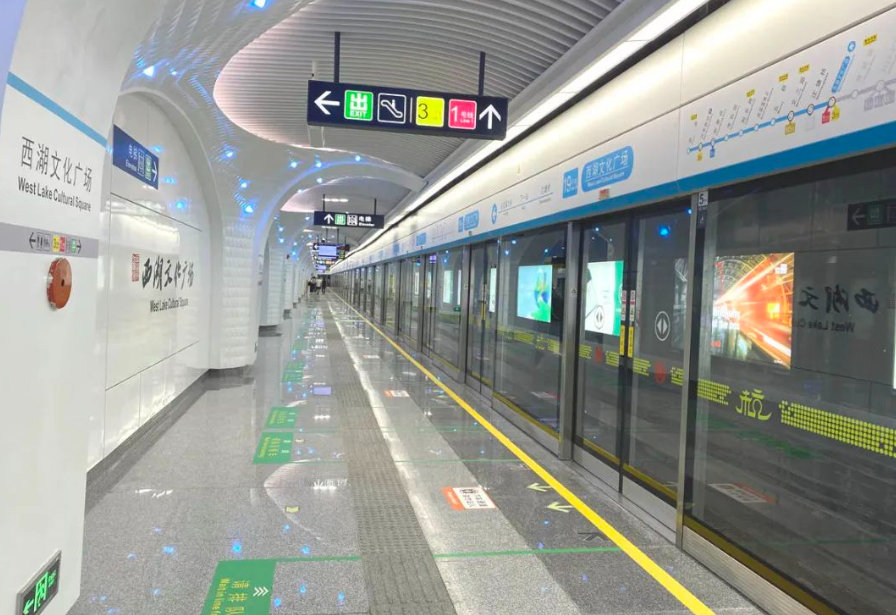 On Sept. 22nd, Hangzhou Metro Line 19 (Hangzhou Airport Rapid Rail Line) starts official operation. Type-A cars are applied for this metro train, its max. operation speed is 120km/h, and the max. underground wind bearing load of Platform Screen Door is 2000N/M.
According to characteristics of tight schedule, long lines, and remote distances between stations for Hangzhou Metro Line 19, Kangni employees set targets for project demand, and decomposed tasks. With strong support of leaders from Platform Screen Door Business Dept., Kangni project personnel rented a 500㎡ warehouse in Hangzhou for the storage and stocking of platform door equipment and materials, providing sufficient material guarantee for the project.
In March and April during centralized delivery, project personnel drove more than 100 kilometers every day to the warehouse and construction site day and night, delivered equipment and materials to the site as soon as possible, and completed the construction plan issued by owner in advance.
Kangni project personnel have been fighting day and night for more than 3 consecutive months and voluntarily giving up rest on weekends and official holidays; Kangni personnel have been brave to take responsibilities, and focusing on works, especially the commissioning personnel, who are not afraid of high temperatures and heat, sweating to complete commissioning tasks at each station, have laid a solid foundation for trial operation and acceptance.
The smooth opening of Hangzhou Metro Line 19 marks the official entry of this project from construction stage into operation stage. With a new beginning and a new journey, Kangni's after-sales service personnel have quietly entered the site for more than half a month, taking root on the site and doing a good job in daily routine inspection and maintenance, contributing to The 19th Asian Games Hangzhou 2022.