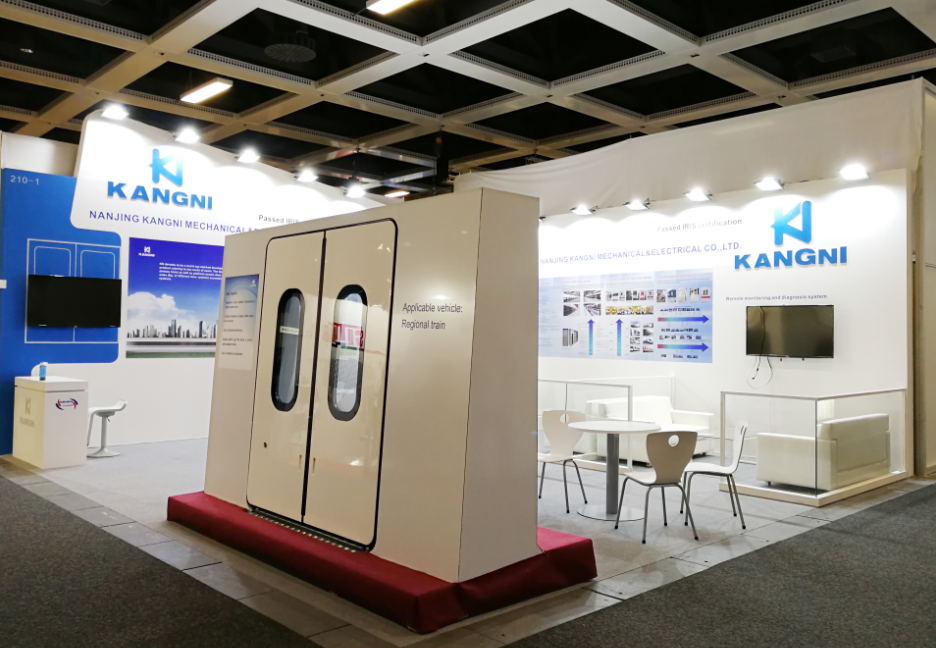 Date: November 3, 2018

International Trade Fair for Transport Technology of 2018 (InnoTrans 2018) was held with a grand opening in Berlin in the morning of September 18, 2018 (local time). Kangni booth has integrated graphic advertisements such as pictures and videos with physical display of door system organically so as to provide the public with rich experiences. Kangni's exhibits boasted simple and elegant style, comprehensive functional display, which all contributed to the on-site business negotiation.
Domestic car builders, world-renowned car builders and end users visited Kangni booth successively. Some customers have showed deep interest in Kangni exhibits, and expressed full confidence in technology, manufacturing process, performance and customer service of Kangni.
In this exhibition, CRRC exhibited a new generation of concept metro car, which is lighter and more energy efficient when compared with traditional metro car. Kangni sliding plug door system made of carbon fiber material has been applied in such new metro car.