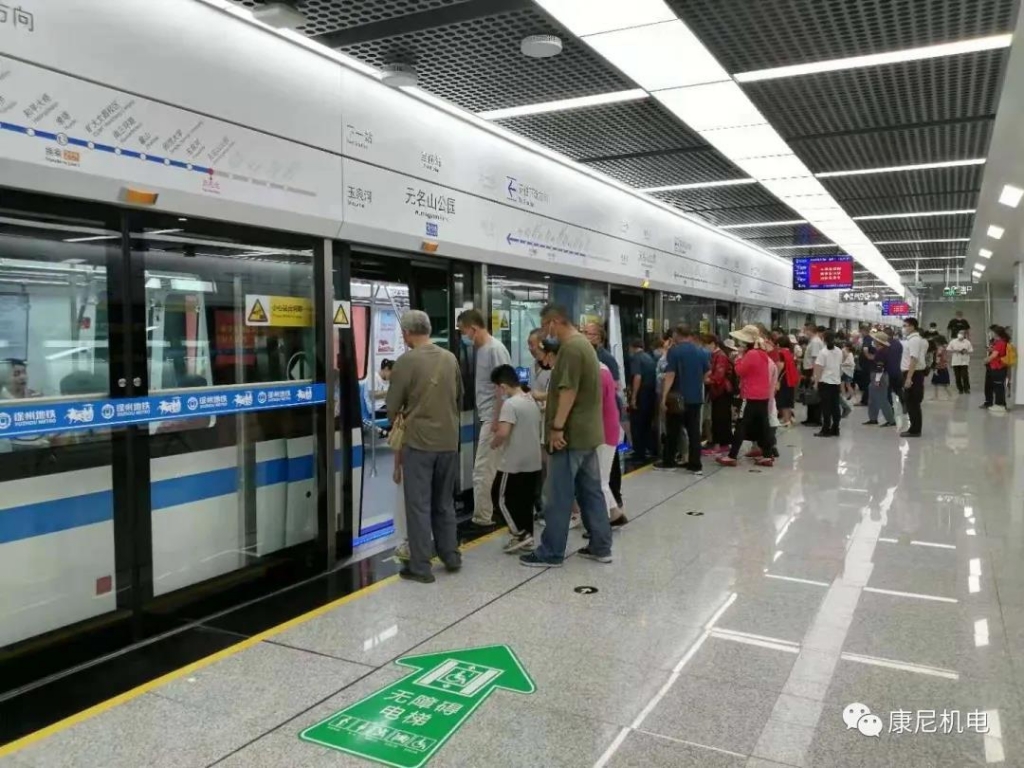 Date: June 28
At 10:58 on June 28, 2021, Xuzhou Metro Line 3 phase I was officially opened, of which the platform screen door system (PSD) project was undertaken by Nanjing Kangni.
The northern end of Xuzhou Metro Line 3 phase I starts at Xiadian Station, along Xiadian Road-Daqing Road-Beijing Road, passing Xuzhou Railway Station, China University of Mining and Technology Station, and ends at High-tech Zone South Station, and transfer at Xuzhou railway station with existing Xuzhou line 1, transfer at Huaita Station with Xuzhou line 2. The total length of metro line is 18.13km, with 16 stations, all of which are underground stations. Each station is equipped with a full-height platform door system.
Since the winning of this project, leaders of Kangni railway transport general dept. have meticulously organized and managed scientifically, and established strict project management and control measures combining with characteristics of Xuzhou Metro Line 3 phase I project. During the implementation of project for only one year, challenges have been tackled and the task was completed successfully.
Kangni platform screen door system took the lead in passing project acceptance of system professional unit, and successfully passed trial operation, project acceptance, completion acceptance, and initial operation safety assessment in sequence. Since the trial operation on March 25, 2021, its failure rate has been far lower than service indicators required in trial operation specification; Kangni's platform door system has received unanimous praise from experts in the process of multiple system acceptances.
Opening of Xuzhou metro line 3 phase I is of great significance to Xuzhou's construction of a central city in Huaihai Economic Zone and developement of a public transportation city. Kangni people will continue to pursue the goal of "building a first-class enterprise and creating an international brand", and will provide comprehensive and continuous high-quality services in the latter operation and warranty period, afterwards, ensure the stable operation of Xuzhou Metro Line 3 phase I project and contribute to the high-quality development of Xuzhou!