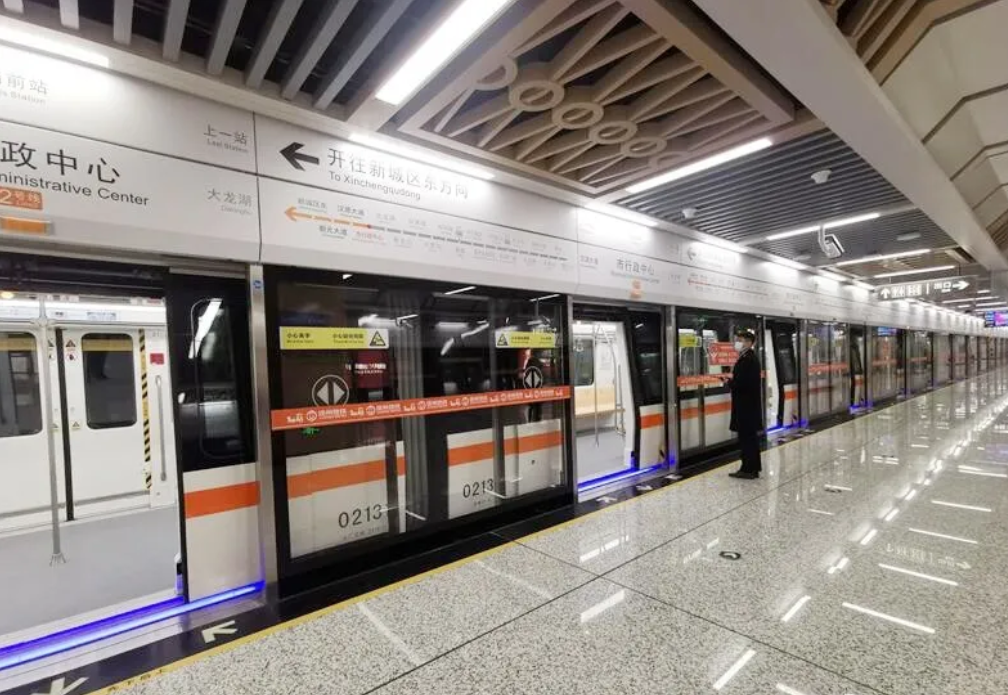 Date: Nov.28th 2020
At 10 am on November 28, 2020, Xuzhou Metro Line 2 equipped with Kangni Platform Screen Door System (PSD) was officially opened, marking the entry of Xuzhou Metro dual-line network operation into the "transfer era".
Xuzhou Metro Line 2 is a backbone line running northwest and southeast, running through the north-south development axis of old city and the east-west development axis of Xuzhou New District. The metro line is about 24.25 kilometers long and has a total of 20 stations, all of which are underground stations. A full-height platform screen door system is mounted at the edge of each station platform.
Borrowing the successful experiences of Xuzhou Metro Line 1, as a supplier integrating equipment supply and technical support, Kangni has integrated resources of all parties and participated in the construction of Xuzhou Metro Line 2. The platform screen door system equipment for the whole line boasts mature technology, stable quality, reliable operation and aesthetic appearance.
After the successful bidding of project, Kangni leaders immediately organized a project kick-off meeting to specify job assignment. Combined with the characteristics of Xuzhou Metro Line 2 project, Kangni continued to overcome difficulties during the two-year project development process, and finally successfully completed the task. Kangni platform screen door system took the lead in passing project acceptance of professional unit, and successfully passed the trial operation, project acceptance, completion acceptance, and safety assessment before initial operation, and won unanimous praise of owner and relevant acceptance experts.