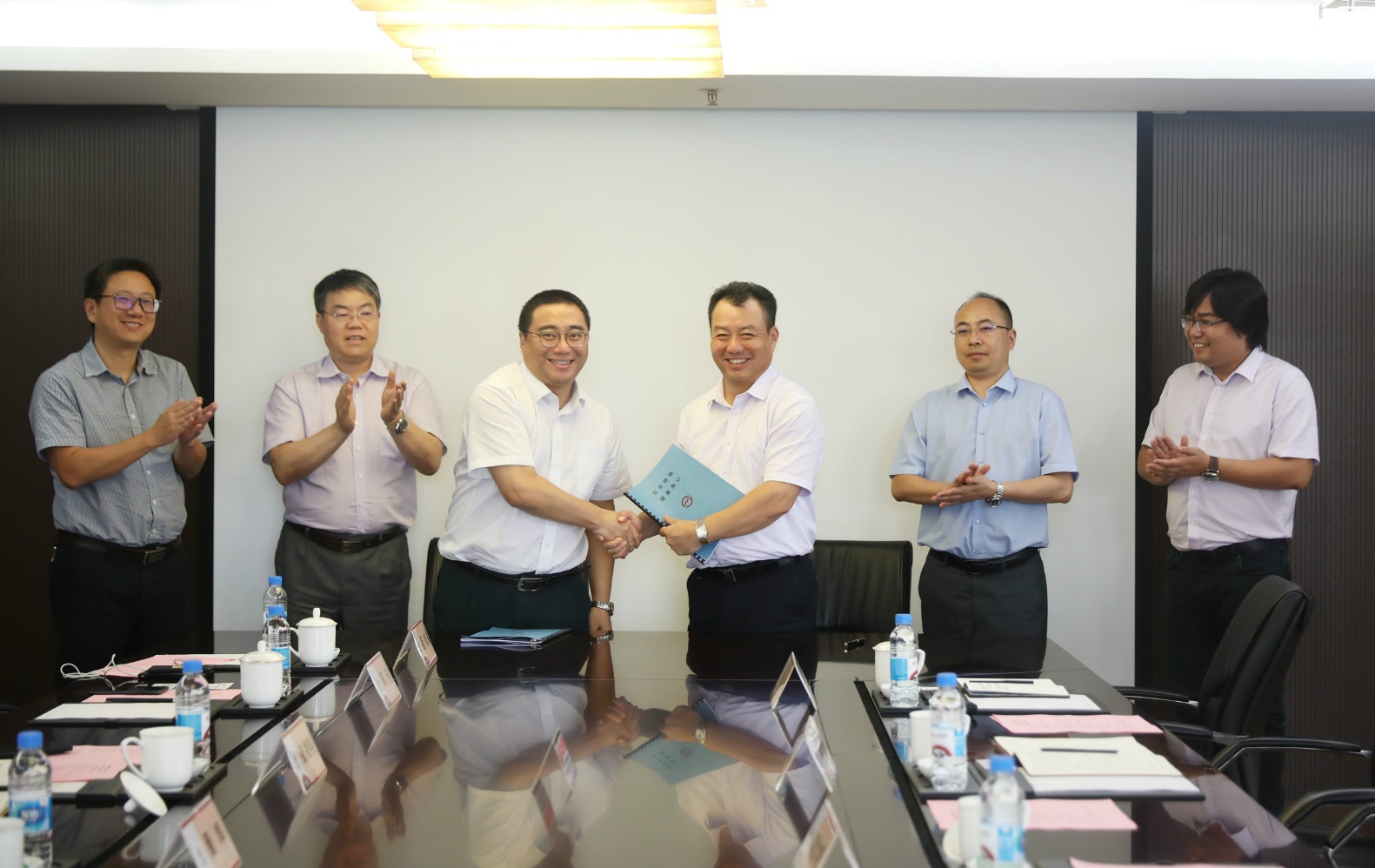 Date: Sept. 6th, 2019
On September 6, Kangni Mechanical & Electrical Co., Ltd and Shanghai Metro Maintenance Co., Ltd. held a cooperation signing ceremony in the conference room of Hengtong Building.
Kangni President Gao Wenming first expressed gratitude to Shanghai Metro for its support during the development of Kangni, especially at the crucial moment. He also introduced the technical innovations of Kangni's door remote monitoring and diagnosis system in recent years, as well as the achievements made during the implementation of informationization promotion. He said that Kangni will focus on equalization and maintenance servitization in the future, establish a product life-cycle management system and an innovative maintenance management platform to further improve service and achieve mutual benefits.
At the meeting, Zhang Lingxiang, general manager of Shanghai Metro Maintenance Company, expressed his expectation for the long-term cooperation between Shanghai Metro and Kangni. He pointed out that the two sides should jointly study and establish a new part repair model, and make revolutionary improvements in technological R&D, management innovation, operation and maintenance. It is hoped that the maintenance and operation experiences, as well as the knowledge of passenger demands of Shanghai Metro Maintenance Company will be combined with Kangni's advanced technologies and high-level manufacturing experiences. In the field of intelligent operation and maintenance, the two sides will build China's independent technology and strive to achieve strategic goals of "domestic leading, world first-class".