Feb 2nd, 2023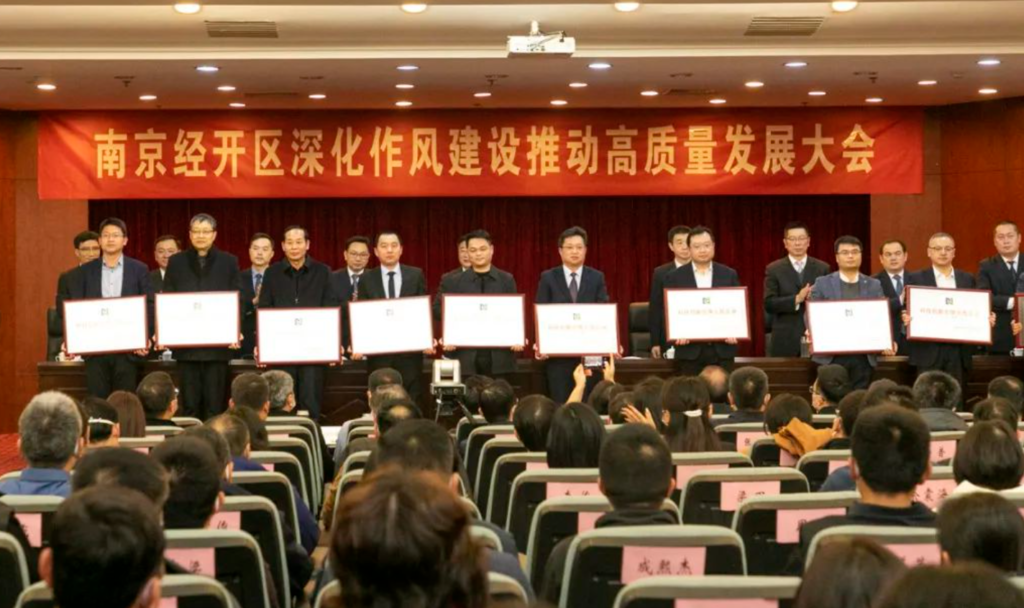 On the afternoon of February 1st, Nanjing Economic & Technological Development Zone held a conference on deepening disciplinary practice and promoting high-quality development. Dai Huajie, Secretary of the Party Working Committee of Nanjing Economic Development District, attended and made a speech. Sun Aijun, deputy secretary of the Party Working Committee and director of the Management Committee, presided over the meeting.
During the meeting, 50 enterprises with outstanding contribution to high-quality development and 50 demonstration enterprises leading in scientific and technological innovation were commended. Kangni won two honors. Xu Qing, vice president of Kangni attended the conference and accepted the award as the representative of winning enterprise.
For a long time, Kangni has been taking innovation-driven development as its own responsibility, following the development frontier of railway transport, making continuous breakthroughs in the aspects of Intellectualization, Greenization and Lightweight, and transforming to service-oriented manufacturing industry. Guided by strategic planning, the innovation vitality of Kangni is stimulated, also, its development impetus is enhanced, thereby accelerating the formation of a new industrial development pattern, and then striving to achieve high-quality sustainable development.