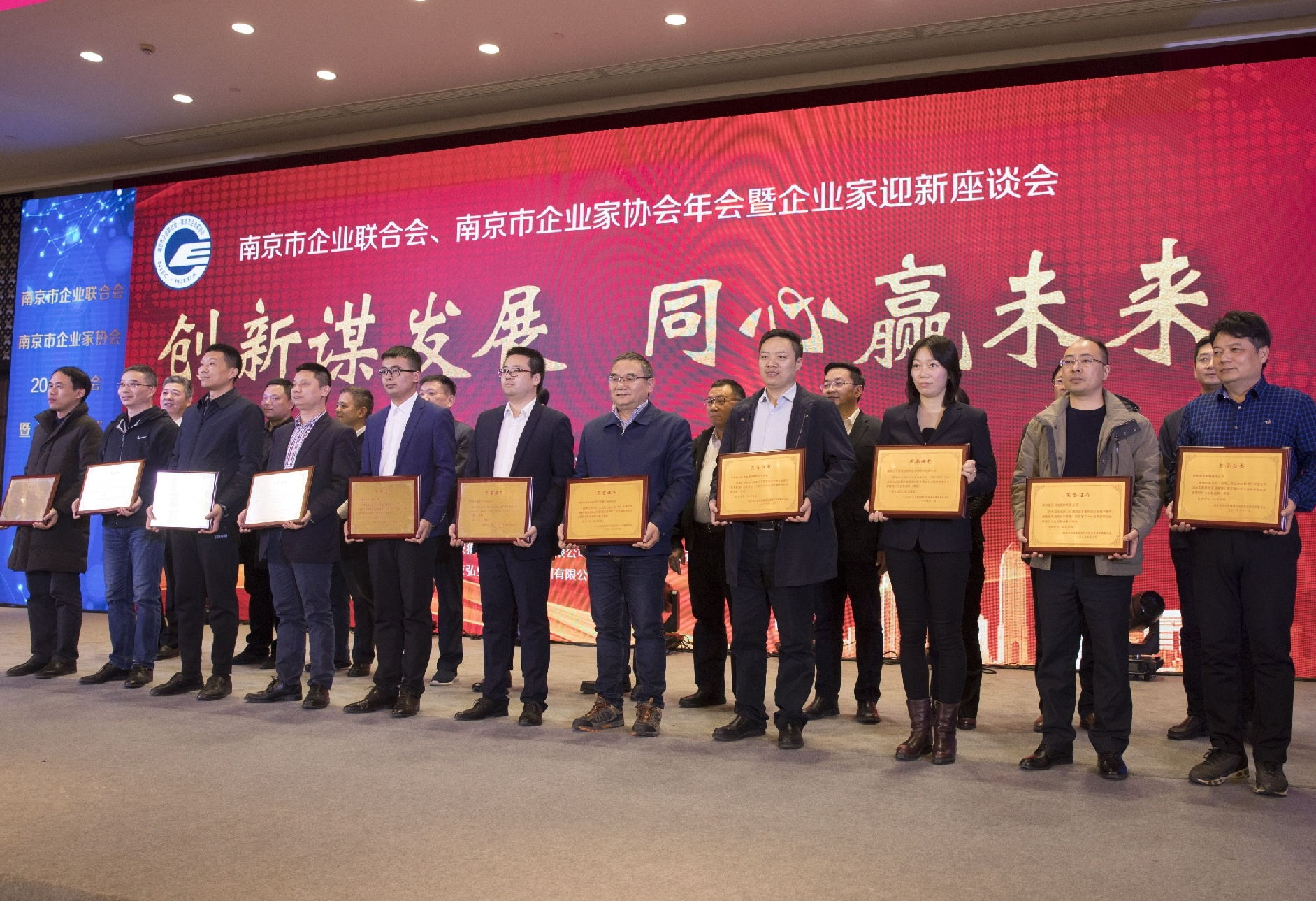 Date: Dec. 19th, 2019
On December 19, 2019, Nanjing Enterprise Confederation, Nanjing Entrepreneurs Association Annual Conference and Spring Festival Symposium for Entrepreneurs were grandly held at the Nanjing International Conference Center. The 26th Nanjing Enterprise Management Innovation and Modernization Achievements and Nanjing's "Top 100 Enterprises" list were released; Kangni's president Gao Wenming, general manager of Railway Transport General Department Bi Guangming attended the event.
The conference commended the 26th Nanjing Enterprise Management Modernization Innovation Achievement Winning Enterprise, and Kannig's Open Collaborative Management of Railway Transport Equipment Manufacturing Industry Based on Think Tank Strategy project won first prize.
The conference also released the first session of Top 100 Comprehensive Enterprises, Top 100 Manufacturing Companies, Top 100 Service Companies and Top 50 Growth Companies in Nanjing. Kangni was awarded honors of "Top 100 Enterprises" and "Top 100 Manufacturing Enterprises".