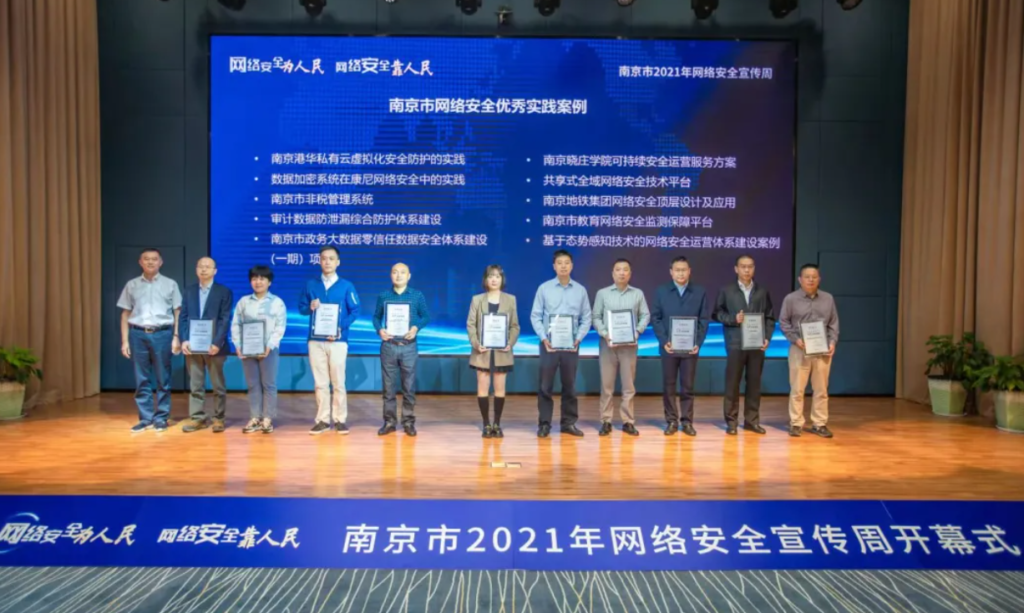 Oct. 15th
On October 11, the "Nanjing 2021 Cyber Security Public Promotion Week" hosted by the Office of Cyberspace Administration of Nanjing Municipal Party Committee officially opened. Zhang Lingyan, deputy director of Kangni Information Management Department, attended the opening ceremony on behalf of the company.
At the opening ceremony, 10 excellent network security practice cases were released. Kangni case named by "Practice of Data Encryption System in Kangni Cyber Security" was shortlisted and won the excellent case.
Starting from the source of data, terminal documents are encrypted and protected, and electronic documents are transparently encrypted and protected. Encrypted files can be communicated within the enterprise; if the encrypted documents need to be sent externally, authorization is required before they can be opened by an external computer. The application of Kangni data encryption system makes document subject to strict permission control, prevents documents leaking via external computer, and finally realize intelligent leaking prevention of terminal data.