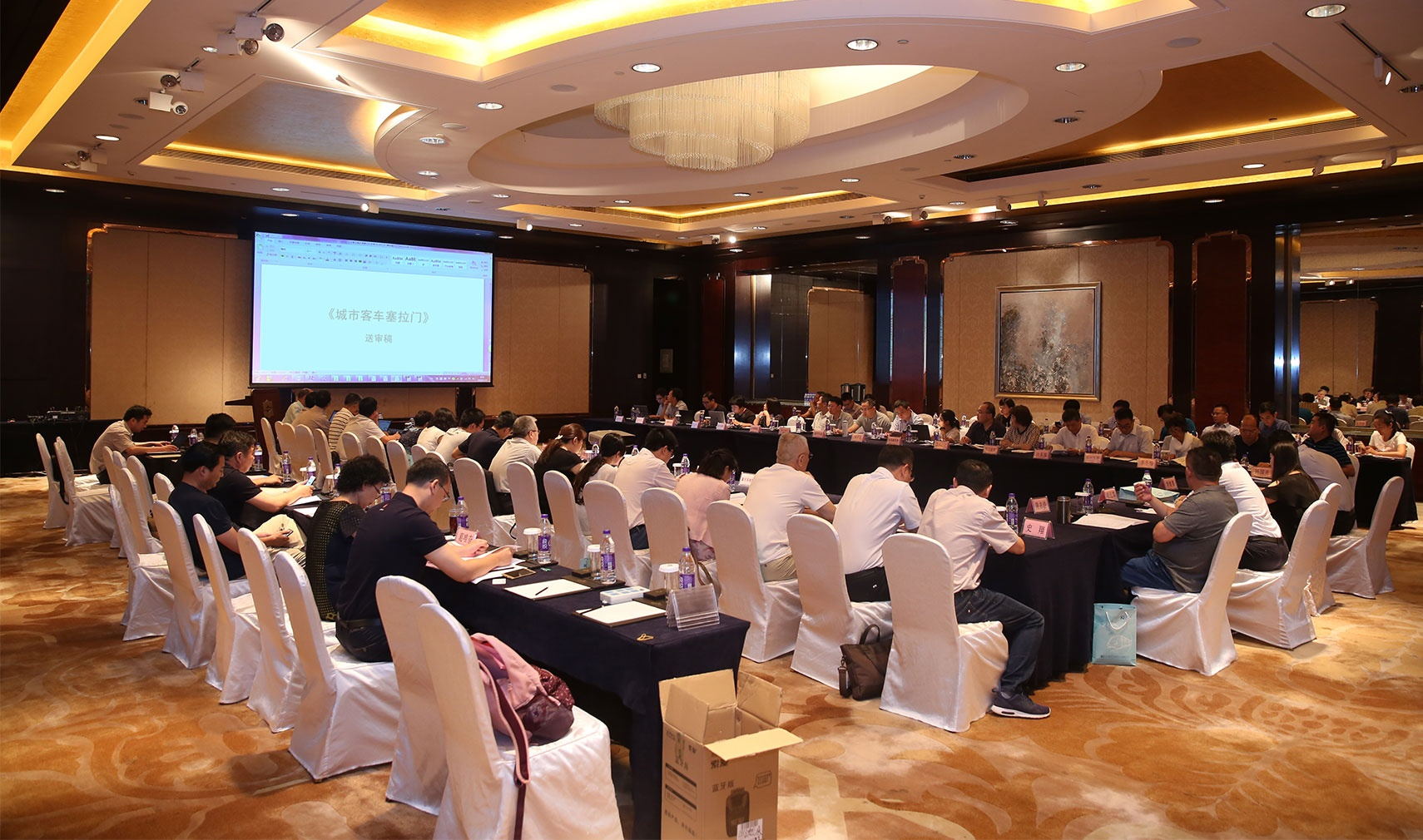 he review conference on Sliding Plug Door of Urban Bus was held in Nanjing
Date: July 25, 2018
The review conference on Sliding Plug Door of Urban Bus, the communication and transportation industry standard, was held in Nanjing on July 25, which was coordinated by NTCAS Bus Sector and undertaken by KN Mechanical & Electrical.
With the draft version produced under the leadership by KN Mechanical & Electrical, the standard of Sliding Plug Door of Urban Bus has been finalized by the editorial team which takes into consideration the opinions expressed by the participant enterprises and carries out the repeated discussions and modifications. The said standard is also the first industrial standard at home regarding the sliding plug door of urban bus, creating the profound influence and significance to the application of sliding plug door in the urban passenger transport industry.
The experts present at the review conference checked the standard article by article. They spoke highly of the standard as it was compiled in a standardized manner and contained the indicators and parameters representing the advanced level in the industry at home. After the full communication, the experts present gave the unanimous consent to approving the standard. Furthermore, with due regard to the current condition and future trend of industry development, the experts put forward some specific and constructive suggestions to make the standard of Sliding Plug Door of Urban Bus more mature and suitable for the industry development.
After the review conference, the group of experts also visited KN Mechanical & Electrical manufacturing base, provincial key laboratory of rail transit door system, KN Electronic, and KN New Energy.