Dec. 28th, 2022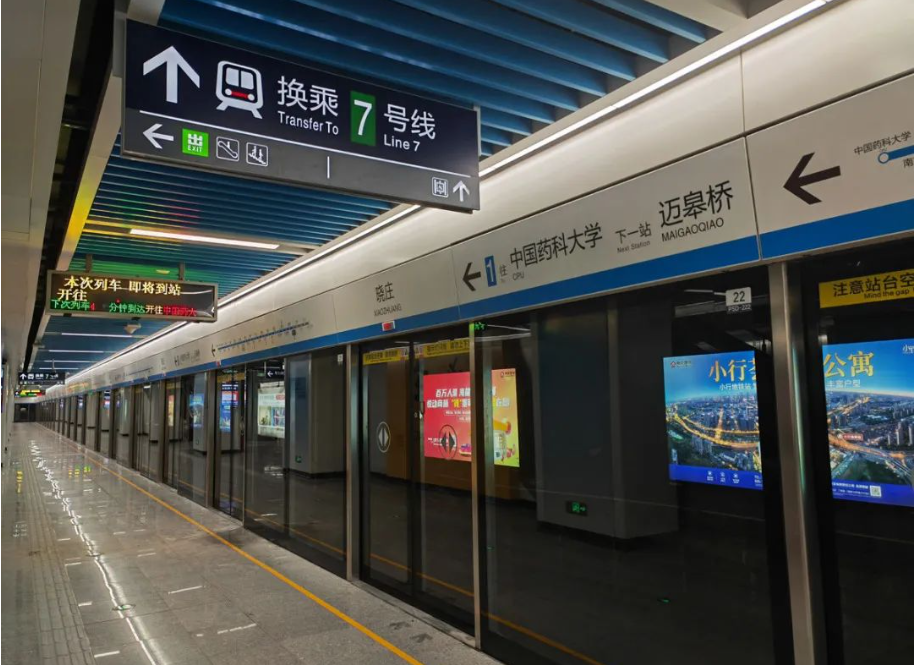 The full length of Nanjing Line 1 North Extension is 6.54km, with 5 underground stations. The metro train applies type A 6-car configuration. Full height platform screen door system is installed on the underground station for this project.
The platform door system started on-site construction on November 1, 2021, and successfully passed completion acceptance on December 19, 2022; the initial operation condition review has been completed on December 24, 2022. With heavy passenger flow, all 53 trains of Nanjing Metro line 1 north extension went online during test operation. The test operation started at 5:42 and ended at 0:44 the next day. PSD operates for nearly 19 hours, bringing great pressure.
During acceptance period, the expert group consulted technical documents, for instance, test reports of PSD backup power supply, door body insulation and grounding insulation, safety glass performance, PSD passenger protection test report, 144 hour continuous operation report (10,000 times run-in test record) and other data. Also, PSD operation data, fault data display function and alarm function are checked on site, and the engineering entity inspection and test were also carried out, meeting design requirements.
Ride the waves, seize the day. Kangni will do its best to ensure the operation of new metro line, and work with Nanjing Metro to contribute to the construction of the new line.