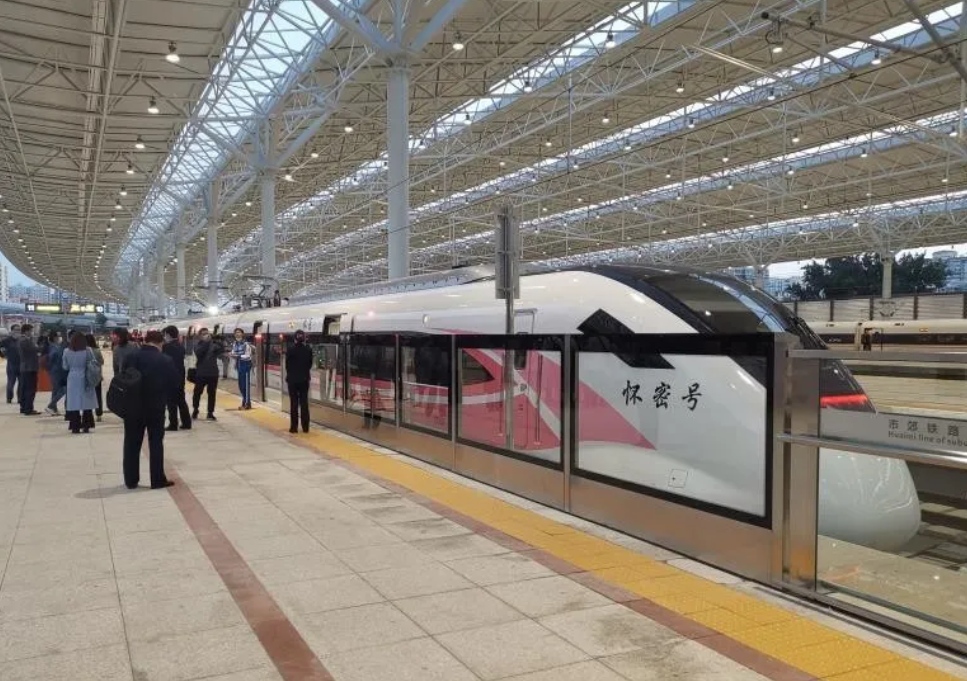 Date: Oct. 1st, 2020
This is an exciting moment!
At 06:32 on September 30, 2020, with the S515 Huaimi EMU slowly leaving Beijing North Station, it marks the official opening of suburban railway Huairou-Miyun line extended to Beijing North Station. The platform screen door (PSD) system project undertaken by Kangni was successfully delivered and put into operation. This is the first high speed railway PSD project undertaken by Kangni, which is of great significance.
The platform door system of Beijing North Station for the suburban railway adopts a new half-height platform door system, which breaks the constraints of door design concept for existing subway platform doors. From a functional point of view, it solves difficult problems on platform side maintenance, wide opening operation, independent replacement of various parts, etc. At present, the clear opening of sliding door for this project reaches 2400mm. Under the premise of ensuring smooth and reliable operation of sliding door, the opening of sliding door can be set to 4000mm to 6000mm, which is suitable for more types of high speed EMUs.
This is the first high speed train PSD project undertaken by Kangni, which is of great strategic significance. Within a short project period, Kangni people did not flinch. Under the leadership of Kangni leaders, they faced difficulties. Project personnel worked more than 16 hours a day. During the tightest period, they worked endlessly on the site and worked continuously for 40 hours. In the end, the installation of platform screen door system of Beijing North Railway Station was completed on schedule with guaranteed quality and quantity.