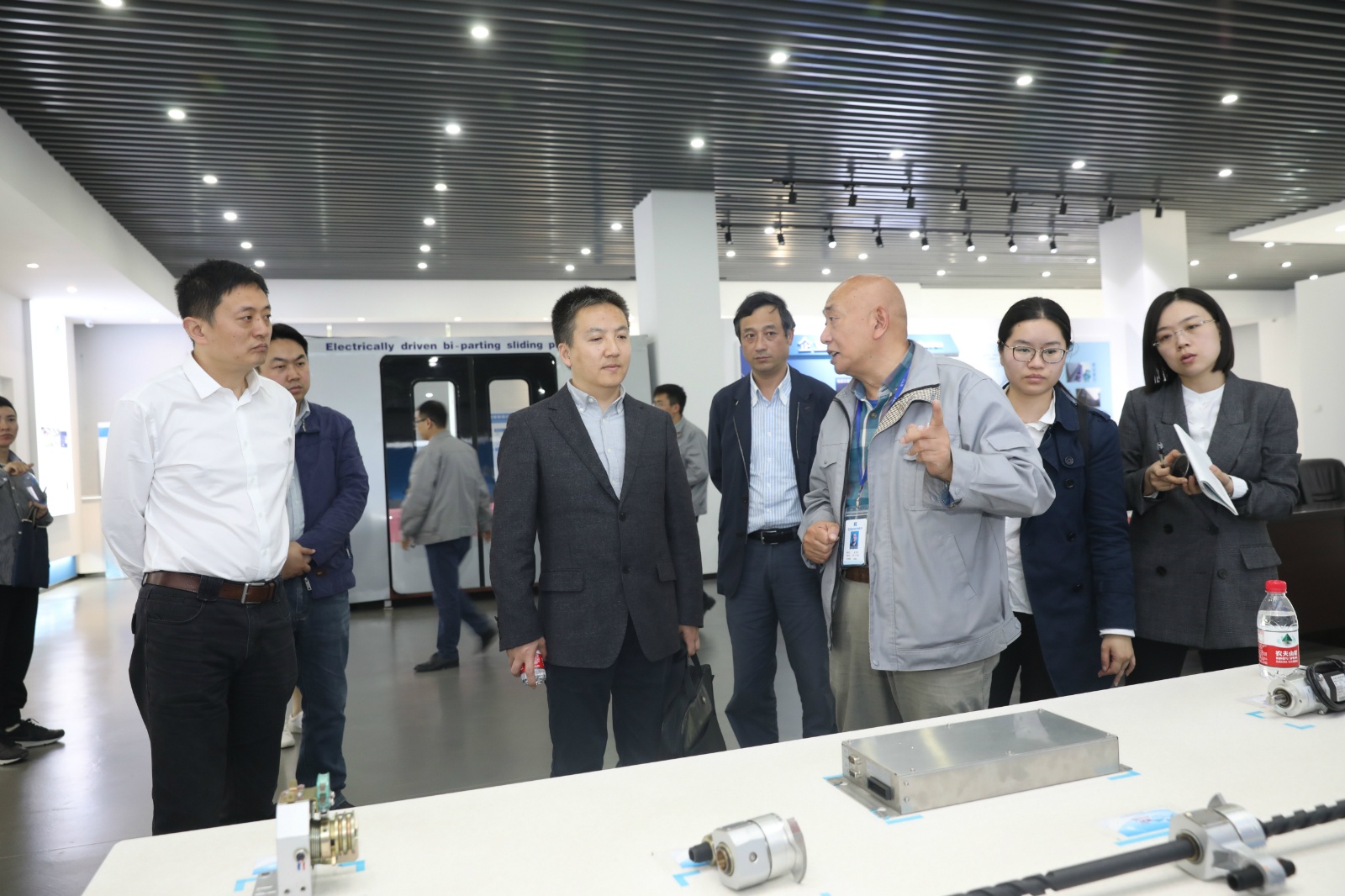 Date: April 17th, 2019
On April 17th, Xu Zhifeng, editor-in-chief of People's Daily Financial Interview Room, Lin Lizhen, a reporter from Business Interview Room of People's Daily, and Yao Xueqing, a reporter from People's Daily Jiangsu Branch, came to Kangni to conduct a research activity with the theme of "Going to Yangtze River Delta and observing high-quality development".
The interviewing group listened carefully of Kangni's basic situation and technical innovation, watched Kangni's propaganda video, visited exhibition hall of railway transport general department; besides, the interviewing group also got to known Kangni's products and market share, intelligent manufacturing as well as remote monitoring and intelligent diagnosis system. Subsequently, the interviewing group went deep into Kangni's intelligent manufacturing and production center, and investigated on a number of intelligent manufacturing robot workstations, such as welding, assembly, driving screw, sheet metal, and edging folding. Finally, the interviewing group expressed appreciation for Kangni's technical innovation capability and intelligent manufacturing construction results.