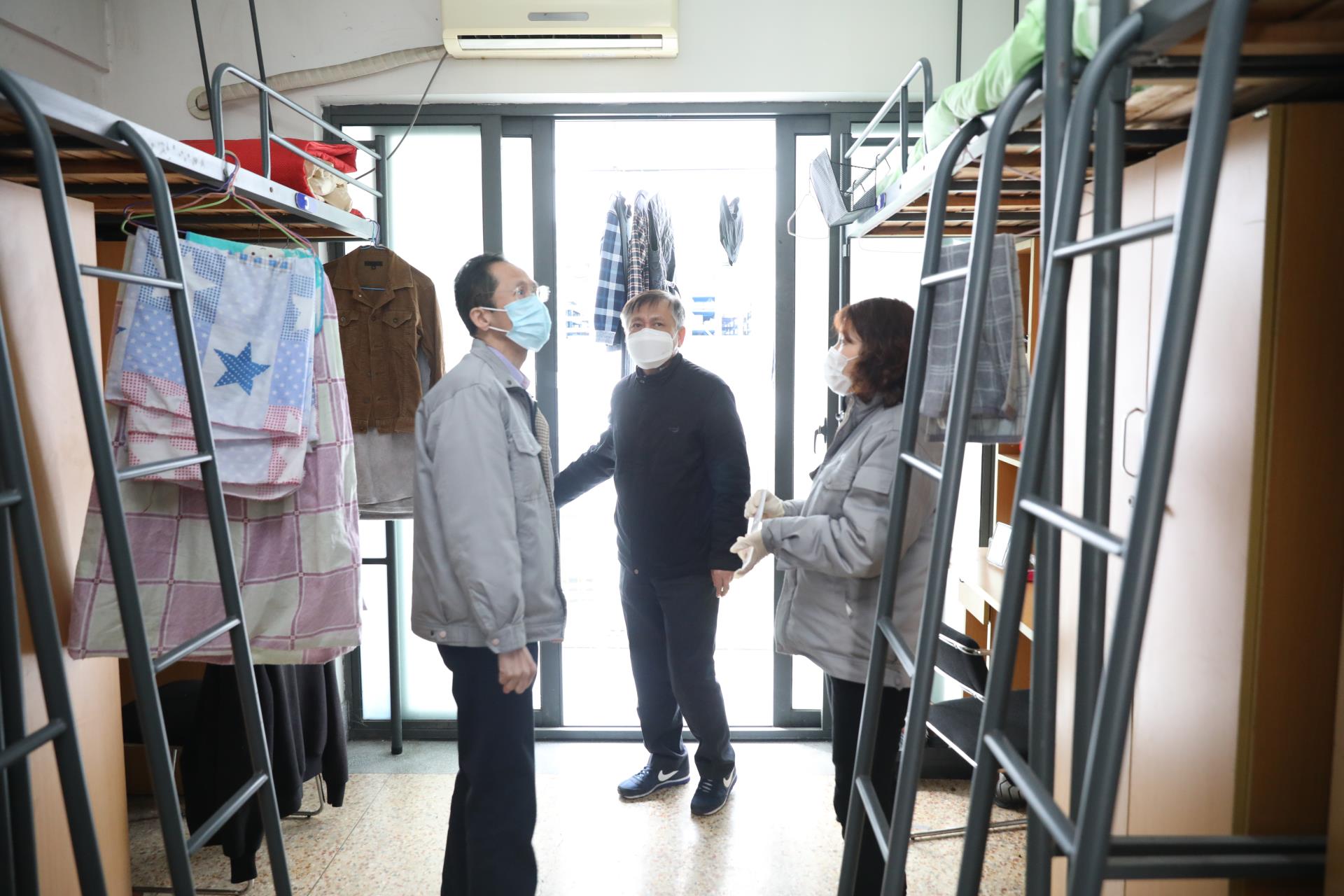 Date: Dec. 19th, 2019
To further supervise and guide each unit to conduct epidemic prevention and control works, Kangni's inspection team continued to go deeper into the front line and started to supervise the prevention and control works of employee dormitory areas and canteens. On the morning of February 20th, Kangni team leader Zhu Weidong led a team to inspect the implementation of prevention and control measures in the dormitory living area of Hengda Road 19, the employee canteen on Hengjing Road 11, the dormitory area and employee canteen of No. 1 on Xingjian Road.
In the employee dormitory area of No. 19 Hengda Road, the inspection team checked the configuration of prevention and control materials on each floor of Buildings #1 and #6, also, the basic daily necessities of dorm room and daily disinfection; what's more, disinfection records have been checked with great care. The inspection team also understood floors and room ventilation, setting of employees' entry and exit channels, release of relevant management regulations and epidemic prevention knowledge promotion, etc.
Afterwards, the inspection team checked the prevention and control situation of canteens on Xingjian road and Hengjing road, and learned about the staff's entry and exit passage settings, fixed seat settings, epidemic prevention publicity, and food arrangement, and the inspection team believes that the overall situation is good.
At the same time, the inspection team requested that the guards of plant should manage the entry and exit personnel and vehicles, perform temperature detection, registration, mask wearing, disinfection of vehicles, and make information records.