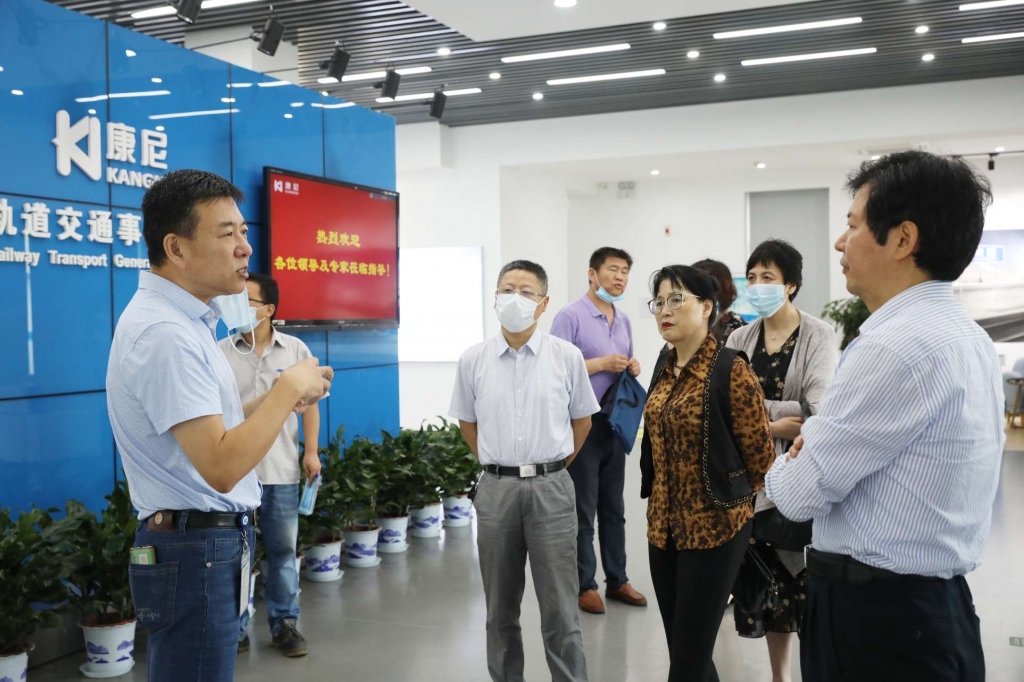 Date: June 18th, 2020
On the morning of June 18th, the Fourth Inspection Team of Nanjing Municipal Party Committee came to Kangni for i nvestigation. After listening to Kangni's development situation during on-site inspection, a symposium was held and its focus was Kangni's intellectual property construction and protection. Vice director of Nanjing Market Supervision and Administration Chen Yuanhu accompanied the investigation. Kangni vice president Liu Wenping, Administrative director Li Chuanbi attended the acceptation.
In the exhibition hall, Kangni vice president Mr. Liu introduced to the inspection team the development overview, production and operation of Kangni, focusing on technical innovation, product industry status and intellectual property implementation. Through innovation and development, Kangni has not only mastered core technologies and formed products with completely independent intellectual property rights, but also made due contributions to the development of China's railway transport equipment industry.
Mr. Liu also reported on the achievements of Kangni in the field of intelligent manufacturing in recent years. The company has accelerated its transformation and upgrading, vigorously promoting the construction of smart factories, and won the national "single champion demonstration enterprise in manufacturing industry". The application of intelligent manufacturing new model passed the acceptance of Ministry of Industry and Information Technology.
The inspection team believes that Kangni has developed from a school-run factory to today's world-renowned railway transport door enterprise, especially in intelligent manufacturing, intellectual property construction and protection, which has played a very good demonstration and leading role in Nanjing, the entire province, and even the whole country.