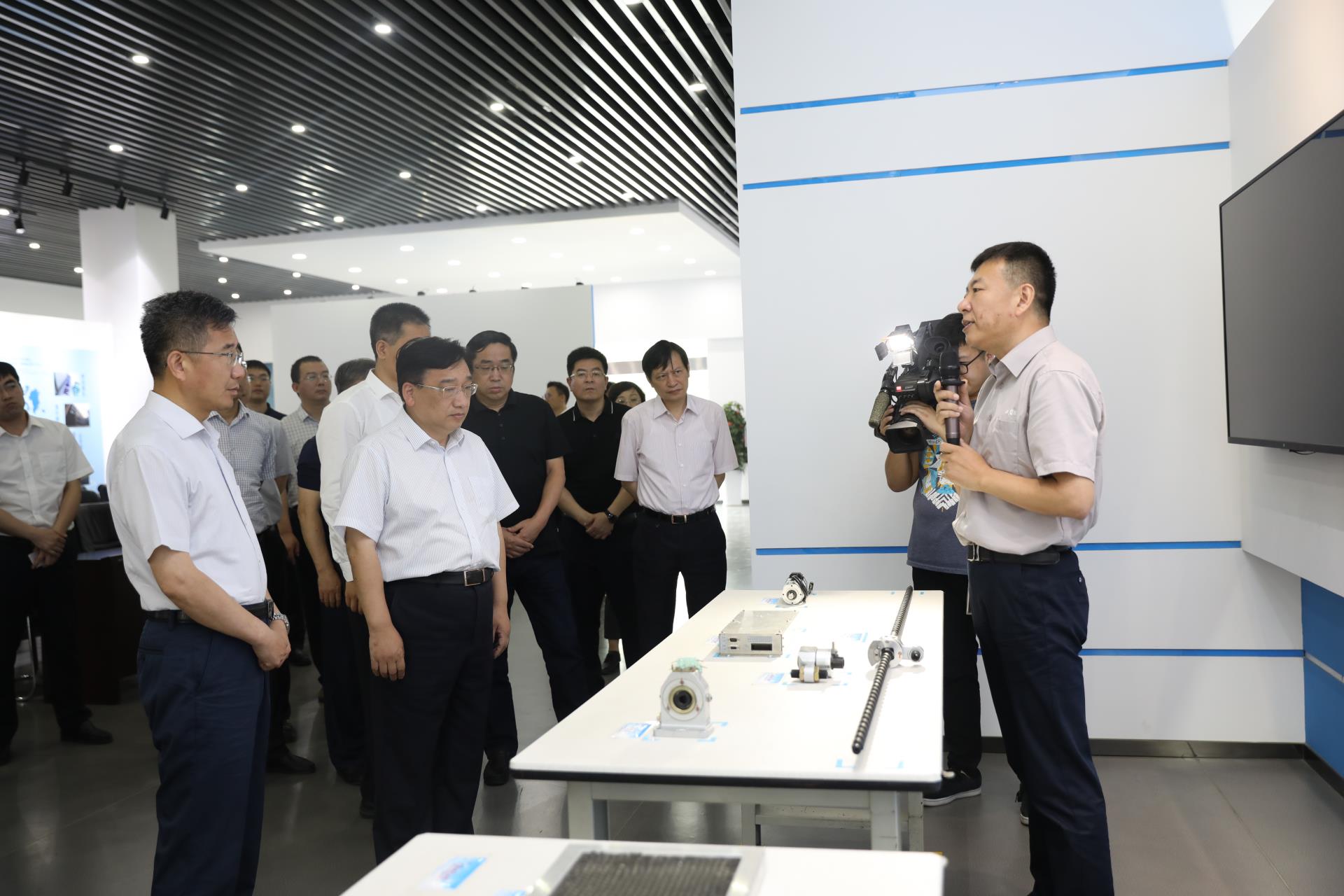 Date: June 24th, 2019
On June 24th, a delegation from Zhang Jiagang city, accompanied by party secretary Li Hui of Qixia district committee, visited Kangni. Kangni President Gao Wenming, Vice president and General manager of Railway Transport General Department Liu Wenping attended the reception.
During this visit, the delegation had an in-depth understanding of Kangni's innovative development in the field of railway transport vehicle door and learned about Kangni's technology innovation and global performance distribution. Mr. Liu also briefed on the plan of Kangni Manufacturing 2025 and Kangni's progress in the field of informatization and automation with the strong support of government. Members of delegation also visited Kangni production site and watched the layout of Kangni Intelligent Factory in details. At the end of this visit, the delegation has expressed affirmation for Kangni's achievements in innovation and intelligent manufacturing.