Oct. 1st, 2022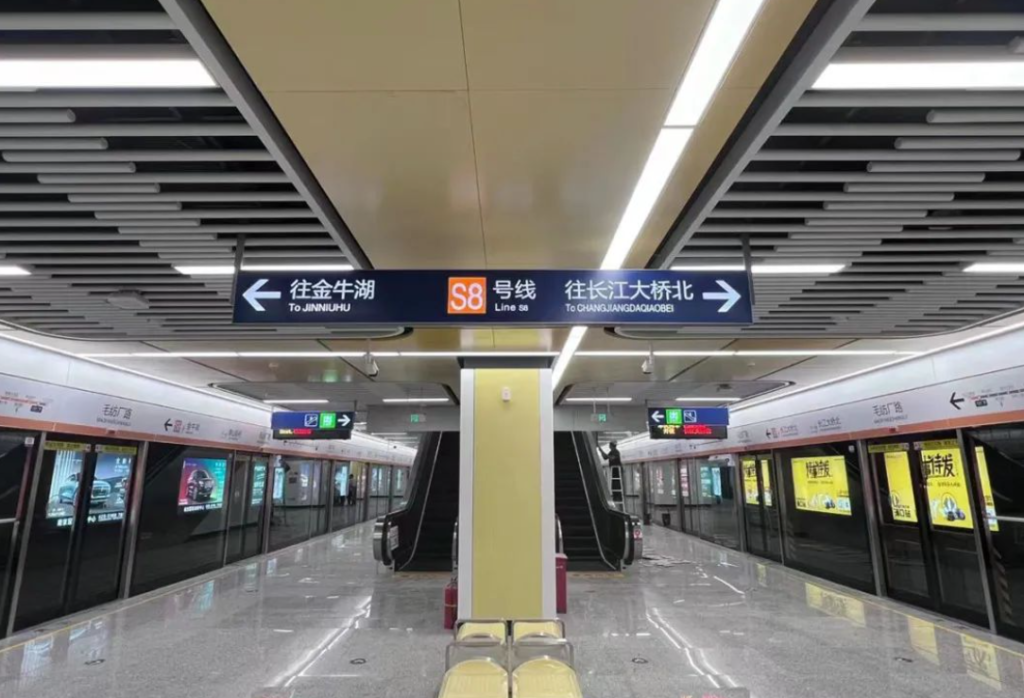 On the basis of project completion acceptance and safety assessment before initial operation, Nanjing Metro Line S8 southern extension (Ningtian Intercity) opened its initial operation at 11:00 on September 30 with the approval of Nanjing municipal government. At that time, the supporting equipment-platform screen door system contracted by Nanjing Kangni Mechanical & Electrical Co., Ltd has been put into service simultaneously.
Nanjing Metro Line S8 (Ningtian Intercity) southern extension has an overall length of 2.072km, all underground lines, with 2 stations, the average station distance is 1.144km. There are a total of 2 underground stations, the train applies type B 4-car trainsets, the maximum operation speed is 100km/h, equipped with 4 pairs of passenger doors per car, and the underground station is equipped with a full-height platform door system.
Kangni Platform Screen Door system was constructed on Dec. 22nd, 2021, which has completed initial operation review on Sept. 26thand Sept. 27th, 2022.
The Maofangchang road station of Nanjing metro line S8 southern extension, the platform door takes into account both the normal operation of Type B car and the temporary passage of Type A car. According to this special situation, while keeping the design plan of door clearance treatment device, Kangni adjusted the threshold treatment device of platform door to the fixed and widened threshold design plan; In addition, the video detection equipment of laser radar is adopted. The detection equipment can provide a single dry contact signal for the access to platform screen door safety loop. At the same time, it supports the bypass operation of single door and bypass operation of the whole side. More safety guarantees are provided for traffic safety and trapping of passengers or objects between platform door and train body.
Kangni platform door system will continue to contribute to the construction of new Nanjing Metro lines, complete "Nanjing railway transport metropolitan area", and also present a birthday gift for the 73rd birthday of China.